Ithaca: Photoplay #3
Before I left for Austin last month, I travelled to Ithaca and took some pictures. This is what The Fall Creek Gorge looked like at the beginning of March:

And here's what it looked like last Thursday: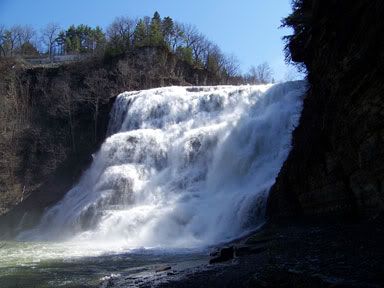 Here are some more pictures I took last Thursday:

This is a bridge crossing over Cascadilla Creek, between North Aurora and North Cayuga Streets.

Who's this?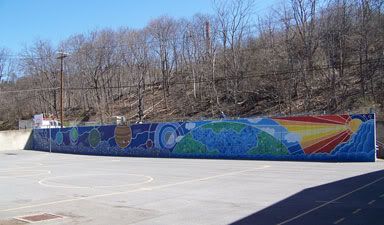 A mural at Fall Creek Elementary School of what I believe is the Solar System. How pretty.

Another view of the Fall Creek Gorge, looking down the Creek.

Water running off the shale of the Gorge.

Finally, the Fall Creek Gorge from a wider angle.

I'm going to my sister's concert tonight, and I'm going to working on cutting the other interviews this week.
Labels: Fall Creek Elementary, Fall Creek Gorge, interview, Ithaca, mural, Photo Play